Meet our team
YOU Management is a London based agency, with offices also in Germany. YOU has strong connections in the UK, Europe and worldwide for actors and creatives in Theatre, Musical Theatre, Dance, TV and Film.
The agency is run by young actors and creatives still performing or recently having been involved in the business, and we believe that this gives us a leading edge as we are all intimately aware of the importance of expectations, standards and communication between clients and employers.
We want our clients to grow artistically and succeed in their career; it is our goal to support each and every one of our clients to the fullest, and for this reason we have a very limited numbers of artists on our books.
At YOU we believe that relationships and trust are key to achieving excellence. We understand the success of the agency depends on the success of our clients.
Terence Rodia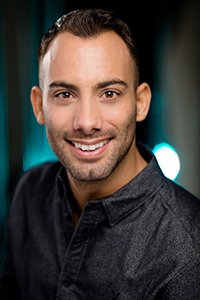 Agency Director
Terence moved to the UK on a fully funded scholarship, where he trained in Musical Theatre. After 10 years of a very successful career, Terence decided to launch YOU Management to help and guide to success those talented and determined artists who once, like him as child, had a dream.
His performing career includes "Wicked", "We Will Rock You", "Grease" and other such top hit shows. His creative endeavours include choreographing for PGT Entertainment, Regent Seven Seas and Princess Cruises. Terence still enjoys a highly successful career, currently freelancing as a choreographer for AIDA Cruises and as an actor most recently seen in role of Chino in a production of "West Side Story" at the Komische Opera House in Berlin and as Mike in "A Chorus Line" staged by Baayork Lee.
Terence is extremely passionate about his company, and works closely with all the team to ensure only the best standards are adhered to. Every performer has a chance to shine, and Terence wants to help each performer find their spotlight!
Kiri Jerrett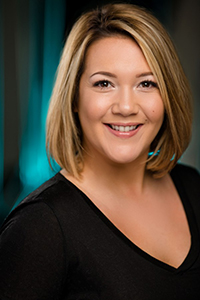 Associate Agent
After graduating from The Northern Ballet School in 2004 Kiri has had a very successful career both on Land and sea. From a two year stint as Belinda King's dance captain she evolved to become dance captain and then Choreographer for PGT Entertainment, this lead her on to choreograph and cast for Thompson cruises.
Kiri is now looking forward to helping others achieve great success. She has an eye for star quality and a determination that will drive a performer career to endless heights. Also having worked in casting, she knows what the industry is looking for and feels as though she can help to bring this out in a performer.
Waike Tetzlaff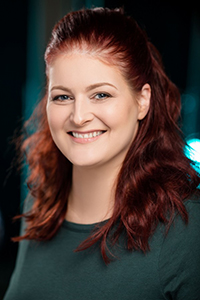 Associate agent for Central Europe and Scandinavian Countries
After over 10 years of working in television, Waike joined the team of YOU Management.
She worked for different shows in casting and production, e.g. the german version of "So you think you can dance", "Big Brother", "Masterchef", "The Voice of Germany" and many more. Waike was also part of the casting department at AIDA Cruises in Hamburg. As a freelancer she is still casting for big show productions or works in television every now and then. She also works for the Stage School in Hamburg and helps bringing new talent to the stages.
Waike is looking forward to working with YOU Management and will be responsible for all clients from the european countries.
Natasha Rodia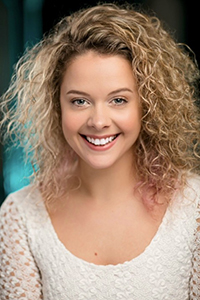 Agency Secretary and Asst. to the Director
Natasha is the youngest member of our team, still fully involved in her career and development as an artist. She graduated from D&B Academy of Performing Arts in 2011. Since then she has been involved in different coorporate gigs and commercial work as well as music videos.
Natasha had also the great opportunity to be part of the original Italian cast of the Musical "Romeo & Giulietta", as a lead dancer and dance captain for "Aida - the Opera", and most recent as a singer/dancer for Headliners on board P&O Cruises.
Natasha is thrilled to have been part of YOU Management since day 1, seeing the company grow from a small scale to an established West End agency.
Adam Hart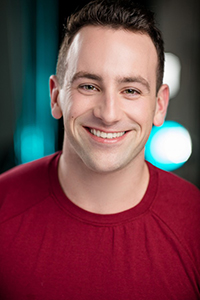 Social Media Manager
Adam is the newest member of the team, still developing his own career as a performer. He graduated from the Leicester College of Performing Arts and has enjoyed working within the industry since then.
Some credits include P&O Cruises, Costa Cruises, UK Arena tour with Sky Sports, Parade and Character performer for Disneyland Paris and various other commercial and corporate events.
Adam is looking forward to working with YOU management and seeing the agency and clients successes grow.