Creative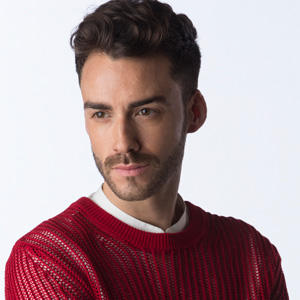 Tommy Tonge - Choreographer
Tommy is fast becoming one of the country's most sought after choreographers with his work covering all aspects of the entertainment industry.
Having spent over a decade performing in stage musicals and touring productions he began assisting choreographers on various TV shows and theatre productions. He performed for two years in the Broadway production of CHICAGO THE MUSICAL where his passion for choreography deepened, encouraging him to explore his own creativity. After this he began to teach his own material in dance classes and workshops where he soon built up an extensive repertoire.
Last year, Tommy was choreographer for the second season of the the hit TV series PENNY DREADFUL; working closely with actors such as Eva Green, Josh Hartnett, Billie Piper and Timothy Dalton along with many of the shows directors. The show has a strong dance component and he worked to create his own individual style while keeping with the show's period setting. He has just completed work on the third season where he was also responsible for all of the creature movement working closely with his dancers to create a specific movement aesthetic that was unique to the show. Season three of PENNY DREADFUL airs this May on Showtime in the US and on SKY Atlantic in Ireland and UK.
Tommy is in demand as choreographer for major corporate shows and fashion events. Recently, he staged the L'OREAL ID ARTIST'S TOUR LIVE , which toured all over the U.K. and in London.
He recently choreographed a dance piece for THE EARL GILL SHOW at the Gaiety Theatre.
Tommy teaches professional dance classes along with conducting workshops in his own choreographic style.
_______________________________________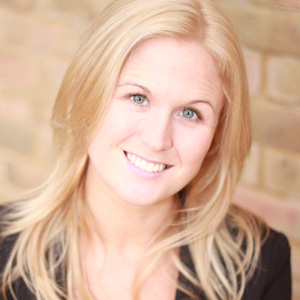 Sarah Kitson - Choreographer
Sarah has spent a decade working as a Musical Theatre performer around the UK, Europe and in London's West End. Some of her credits include High School Musical, We Will Rock You, Fame and Dirty Dancing to name a few.
Currently working as part of the creative team for The One and Only Company in Denmark, Sarah is a current figure in Musical Theatre in Copenhagen.
She is also one of 2Entertain's leading choreographers in Oslo, Norway. Her work can be found onboard both Color Magic and Color Fantasy and is seen by hundreds of people a day 365 days a year! The shows range from Las Vegas showgirls to Bollywood beauties including many varied styles of dance/pas de deux and speciality acts.
Sarah recently choreographed a number for Norway's TV2 in their new reality TV show Rett fra Hjertet (Straight from the Heart).
_______________________________________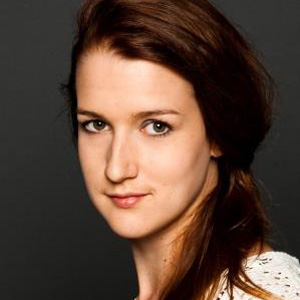 Julia Ledl - Choreographer
Julia is an international choreographer, originally from Austria. She started her training in modern jazz and contemporary dance at the age of 10 and has been performing for many years. A true passion for telling stories through movement and making music and words come to life visually led her to choreography. After obtaining her choreography diploma in Vienna and writing her thesis about "Emotions through dance in image advertising" at Salzburg University she continued to train in urban dance styles and Salsa in Paris, where she also graduated in musical theatre from ECM de Paris.
In her work Julia seeks to create character-driven choreography with a strong focus on the narrative aspect and musicality.
Her credits as a choreographer include concerts, video clips and theatre pieces such as Poetry (Festival Break meets Contemporary, Austria), Break Me Amadeus (Festival Off-Mozart, Austria), To The Runway (Festival Hip Hop Goes Theatre, Austria), La Préfourrière (Théâtre du Colombier, France), Urinetown (Théâtre Clavel, Paris), Marco Polo – An Untold Love Story (Vingtième Théâtre, Paris), Edward – The Musical (Espace Pierre Cardin, Paris), Éloge de l'imperfection (Teatro Comico, Switzerland), La revanche du Capitaine Crochet (still playing at Théâtre des Variétés, Paris) and The Secret Garden (Stadttheater Gmunden, Austria). Works in progress include Barbe Bleu (Paris). She recently directed Season The Musical at the first Paris Fringe Festival and has worked as an assistant director on Next Thing You Know (AMT Live!, Paris) and Otello (Oper Burg Gars, Austria). Her original piece Moi, Myself & Ich recently won a talent competition and premiered at the Théâtre de Belleville in Paris in November 2015.
Julia is a member of AMT Live! Paris, DanceUK, West End Frenchies, collaborator for Broadway Au Carré, and teaching Salsa Classes at M'Dance – Paris Salsa Academie.