Creative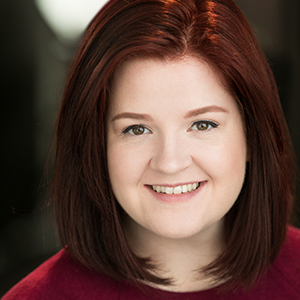 Elizabeth Chadwick - Producer
Elizabeth has been the co-director and producer of MKEC Productions since 2014. Working alongside colleague Marc Kelly, MKEC Productions strive to produce high quality, lesser known works on London's fringe circuit so that theatre is accessible for all. Throwing themselves in at the deep end and learning as they went, MKEC have always received great reviews for all. With an ever-expanding team of creatives, they look forward to seeing what the future holds.
Elizabeth has been performing from an early age and is still currently working as an actress and loves learning new skills (both for acting and producing) to improve herself.
MKEC Productions credits include: The 25th Annual Putman County Spelling Bee, When Midnight Strikes, Birds of Paradise, Here's to the Ladies who Belt, Lucky Stiff, The Bakers Wife (all at the Drayton Arms Theatre); Elegies for Angels, Punks and Raging Queens (White Bear).
_______________________________________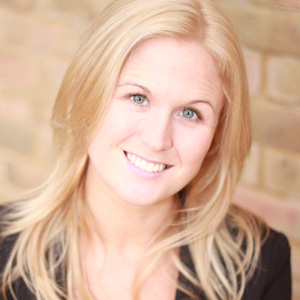 Sarah Kitson - Choreographer
Sarah has spent a decade working as a Musical Theatre performer around the UK, Europe and in London's West End. Some of her credits include High School Musical, We Will Rock You, Fame and Dirty Dancing to name a few.
Currently working as part of the creative team for The One and Only Company in Denmark, Sarah is a current figure in Musical Theatre in Copenhagen.
She is also one of 2Entertain's leading choreographers in Oslo, Norway. Her work can be found onboard both Color Magic and Color Fantasy and is seen by hundreds of people a day 365 days a year! The shows range from Las Vegas showgirls to Bollywood beauties including many varied styles of dance/pas de deux and speciality acts.
Sarah recently choreographed a number for Norway's TV2 in their new reality TV show Rett fra Hjertet (Straight from the Heart).
_______________________________________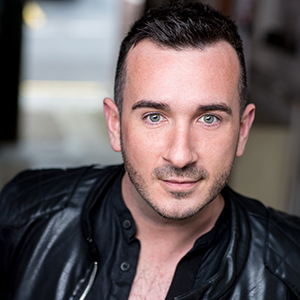 Stephen Morgan - Choreographer
Stephen hails from Liverpool and began dancing at the young age of seven. By the age of ten, Stephen had performed in Coppelia with the English National Ballet and starred in the short film 'Vilya' for Yorkshire School of Film and Television.
Throughout his childhood and growing career he performed in various professions pantomimes often playing a role as a dancer and head boy. At the age of 16, Stephen toured with the Ken Dodd Happiness Tour and Variety Club of Great Britain as featured dance act performing all over the UK.
After leaving school Stephen attended a 3 year musical theatre course at Dolphin Dance Studios Liverpool and graduated with teaching qualifications in the IDTA and ISTD dance faculty. After graduating from college, Stephens professional career as an adult had a fantastic start when he booked his first job as a backing dancer for Eurovision's infamous 'nil point' group Gemini. They supported boyband supergroup BLUE, Atomic Kitten, Daniel Bedingfield and the Cheeky Girls in concert arenas and music festivals all over the UK.
Shortly after Stephen was asked to choreograph and create three new production shows for MSC Cruises. His career went from strength to strength but his most memorable and proudest moments were when he performed with superstar P!NK at the MTV Europe Music Awards, and won an MTA for best ensemble in CHICAGO.
Most recently, Stephen has been working as a corporate dance supervisor/show director for Princess Cruises in Los Angeles. His time has been split travelling between luxury liners installing production shows and teaching/preparing casts in the shows at the studios in Los Angeles.
_______________________________________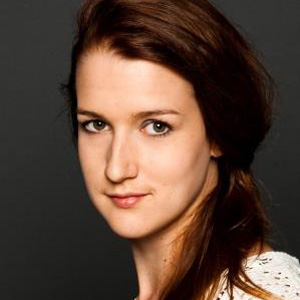 Julia Ledl - Choreographer
Julia is an international choreographer, originally from Austria. She started her training in modern jazz and contemporary dance at the age of 10 and has been performing for many years. A true passion for telling stories through movement and making music and words come to life visually led her to choreography. After obtaining her choreography diploma in Vienna and writing her thesis about "Emotions through dance in image advertising" at Salzburg University she continued to train in urban dance styles and Salsa in Paris, where she also graduated in musical theatre from ECM de Paris.
In her work Julia seeks to create character-driven choreography with a strong focus on the narrative aspect and musicality.
Her credits as a choreographer include concerts, video clips and musical theatre pieces such as Poetry (Festival Break meets Contemporary, Austria), Break Me Amadeus (Festival Off-Mozart, Austria), To The Runway (Festival Hip Hop Goes Theatre, Austria), La Préfourrière (Théâtre du Colombier, France), Urinetown (Théâtre Clavel, Paris), Edward – The Musical (Espace Pierre Cardin, Paris), Éloge de l'imperfection (Teatro Comico, Switzerland), La Revanche du Capitaine Crochet (La Michodière, Paris), The Secret Garden & Sophie's World (Stadttheater Gmunden, Austria), Kiss me, Kate (Opera Fuoco, Paris), Love, Always! (Comédie Nation, Paris), Un songe… Une nuit d'été (French Tour), The Addams Family (Théâtre Le Palace, Paris), Le Livre de la Jungle (Théâtre des Variétés, Paris), Les Secrets de Barbe Bleu (Théâtre Trevise, Paris).
In addition Julia directed Season The Musical last year at the first Paris Fringe Festival. She has worked as an assistant director on Next Thing You Know (AMT Live!, Paris) and Otello (Oper Burg Gars, Austria). Her original piece Moi, Myself & Ich recently won a talent competition and premiered at the Théâtre de Belleville in Paris in November 2015.