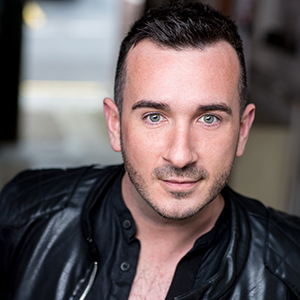 Stephen Morgan - Choreographer
Stephen hails from Liverpool and began dancing at a young age. As a child and aspiring professional he performed with the English National Ballet in COPPELIA, starred in a short film 'VILYA' for Yorkshire film and television, toured the UK with the KEN DODD HAPPINESS TOUR and performed with featured act 'Siege' regularly on THE VARIETY CLUB OF GREAT BRITAIN. Stephen graduated performing arts college with teaching diplomas within the ISTD and IDTA dance faculty and began working as a professional dancer and choreographer. 
His career as an adult got off to a fantastic start when he booked his first job out of college as a backing dancer for the UK's infamous 'nil point' group GEMINI. They supported super group BLUE, ATOMIC KITTEN, THE CHEEKY GIRLS, DANIEL BEDINGFIELD and THE MAVERICKS at arenas and music festival throughout the UK.
Shortly after, Stephen was asked to choreograph and create 3 new production shows for MSC CRUISES. His career went from strength to strength performing all over the UK in various theatre/trade/fashion and floor shows, TV and Film, pantomimes and onboard luxury liners of PRINCESS CRUISES, HOLLAND AMERICA, ROYAL CARIBBEAN and P&O UK.
His most memorable and proudest moments were when he performed with superstar P!NK at the MTV Europe Music Awards and winning an MTA for best ensemble for his role in a new production of CHICAGO. After a successful performance career, Stephen is now establishing himself as an up-and-coming international choreographer.
For the past 2 years, Stephen has been working as a DanceSupervisor for Princess Cruises in Los Angeles. His time has been split travelling between luxury liners installing production shows and teaching/preparing casts in the shows at their studios in Los Angeles.
WEBSITE: www.sjmchoreography.com