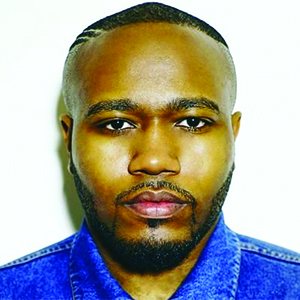 Simeon Qsyea - Choreographer
Simeon Qsyea is a London based Choreographer and Director. Simeon founded theatre based company BirdGang Ltd in 2005 and prior to this trained at Urdang Academy, London. He continued his training at The Place, also known as London Contemporary Dance School where he gained a BA Hons degree in Professional Dance.
Simeons theatrical work includes collaborating with Lenny Henry at the National Theatre, Dynamo the magician, Cirque Bijou, Bela Kinetic, Cirque el moi, Breakin Convention, SK Shlomo, a Company of Elders amongst a range of theatres all over the world.
Simeons influences from acting crossed over to his work as a dancer, choreographer and director. He believes that acting has played a serious part in his craft and that character development, story telling and structure is the main ingredient for how he produces work across all formats.
On camera Simeon has often featured in shows as a judge for the BBC show Taking the Next Step alongside Kimberly Wyatt, which tied in with the global winning show "The Next Step" in Canada.
Simeon found commercial success as a choreographer with George Sampson, JLS and Nigel lythgoe's hit show 'So You Think You Can Dance?'. This lead to a host of other credits including The BAFTA Awards Ceremony, MTV Awards, MOBO Awards, T4 on the Beach and The Brit Awards.
Simeon has worked with artists such as Ella Eyre, Dizzie Rascal, Will.i.am and also choreographed various commercials including Ariel's 100 dance, JD Sports "undisputed Christmas" and multi award-winning advert Quiet comfort 35; Get Closer by BOSE.